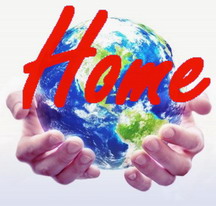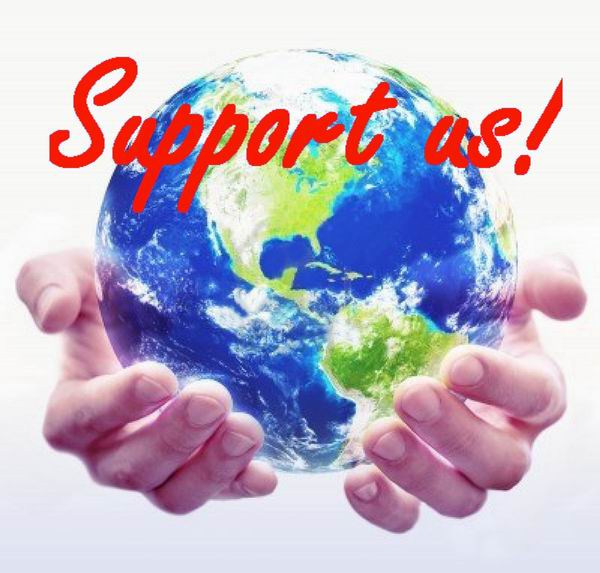 "Your Unlimited Powers" NLP in Palestine, Ramallah, Bethlehem and Gaza.

Communication skills courses in Neuro Linguistic Programming (NLP), Non-Violent Communication (NVC), Solution Focused Working and Alternatives for Violence Program (AVP).

Working together to promote just peace by setting Quaker values in action

New NLP follow-up course in October 2017: 'Achieve more success with your Unimited Powers'for workers and volunteers of the Dar Al Amalof the Ministry of Social Afairs organized by Hekmat Besiso from Tuesday 24 to Saturday 28, and NLP Practitioner examen Tuesday 31.

Last NLP Courses in Ramallah and Bethlehem April/May 2017:

Ramallah: NLP Follow-up Cours 'Develop your unlimited Powers even better'

for workers and volunteers of the Dar Al Amalof the Ministry of Social Afairs organized by Hekmat Besiso, (report in Dutch in PDF downloaden)
all days working times 9.00 - 15.30 (included food and drinks)
1st day Tuesday, April 11 2017
2nd day Wednesday, April 12
3rd day Thursday, April 13
4th day Fryday, April 14
5th day Saturday, April 15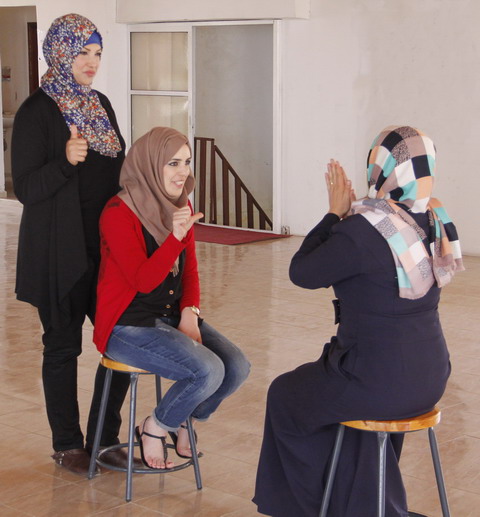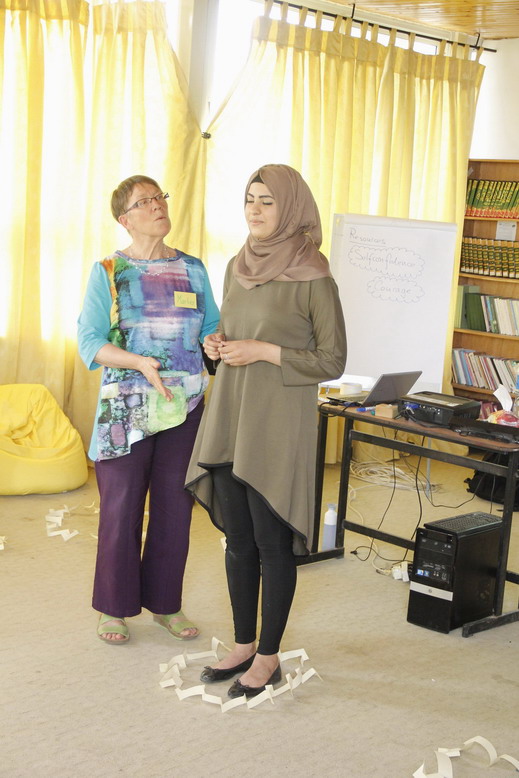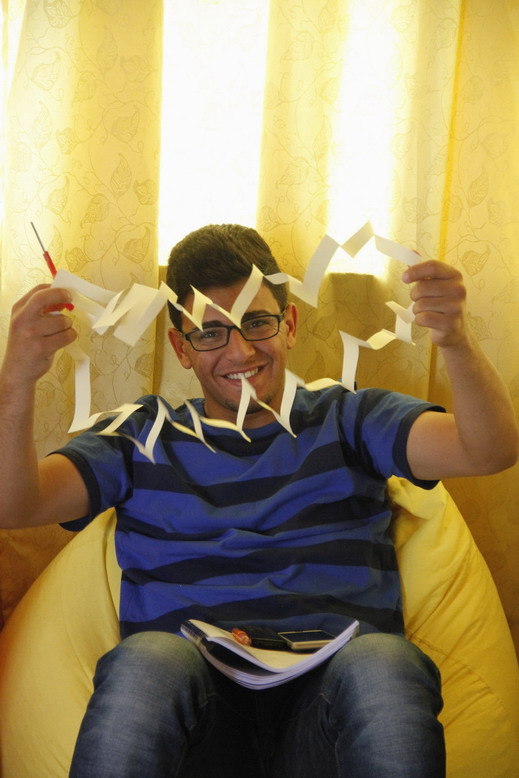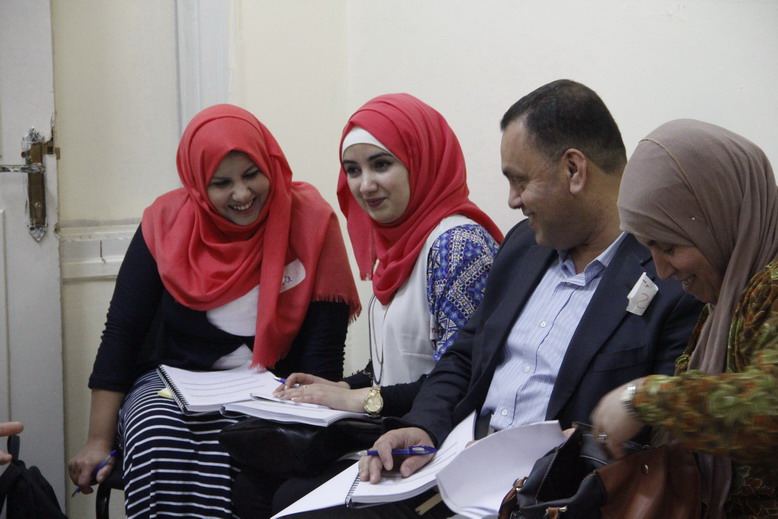 One day workshop for the participants of former NLP courses: Thursday, May 05, 2016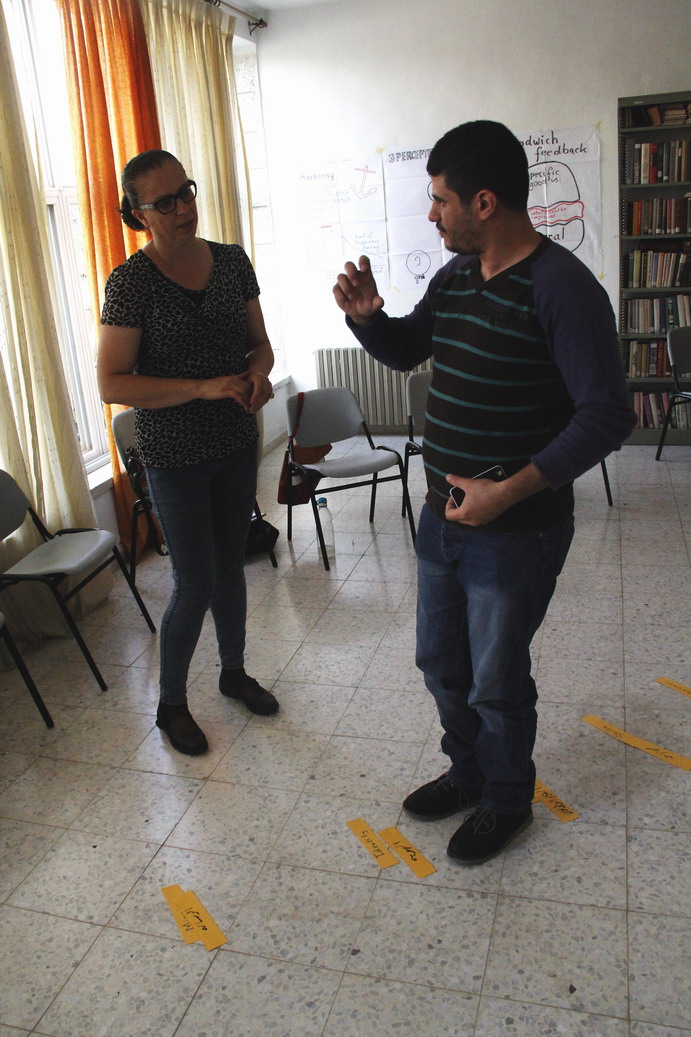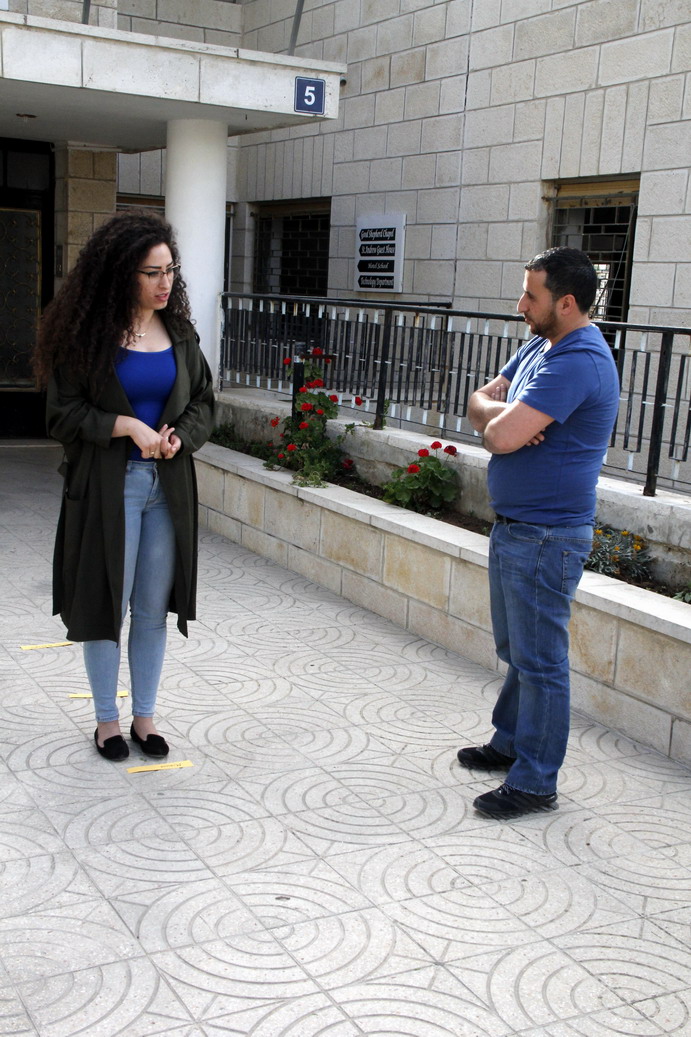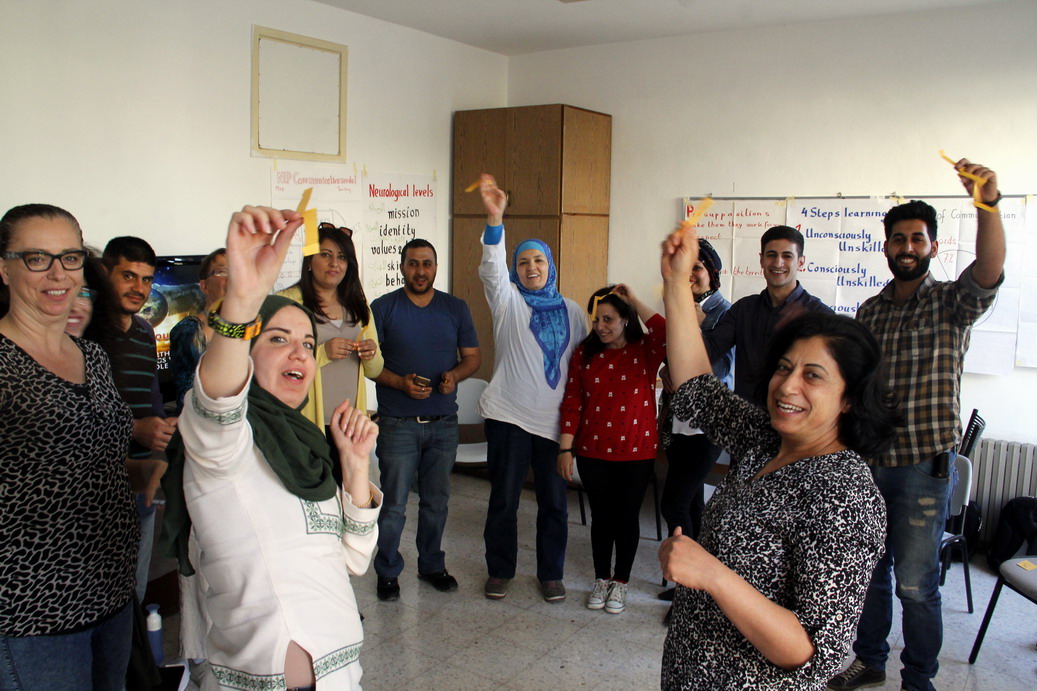 Bethlehem Courses organized by Arabic Educational Institute:
Women's group
Essentials of NLP, working hours: 9.30 - 14.30
1st day Monday April 25
2nd dayTuesday April 26
3rd day Monday May 09
4th day Tuesday May 10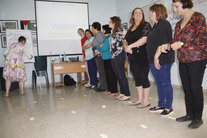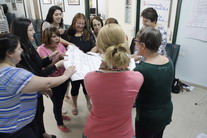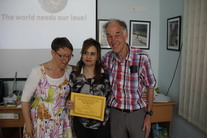 Young People's group
Essentials of NLP, working hours: 15.00 - 20.00
1st day Friday April 29
2nd day Saturday April 30
3rd day Friday May 06
4th day Saturday May 07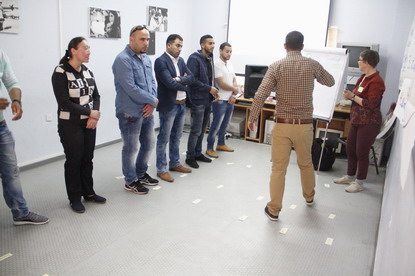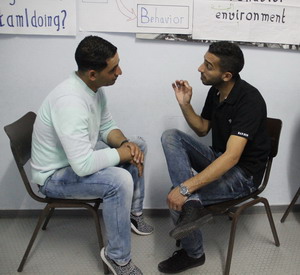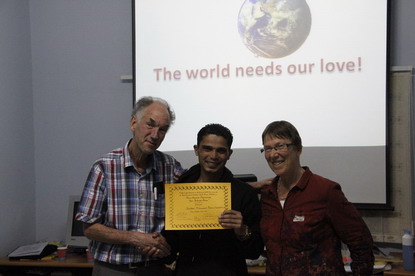 All information: sytsemarlies@home.nl

Basic courses: Ramallah: October 2011 and March 2012, Gaza October 2012
Follow-up course 1 'Getting to know your Unimited Powers even better'.
Ramallah: October 2012; Gaza: April 2013
Follow-up course 2 'Develop your unlimited Powers even better';
Ramallah: April 2013, Gaza October 2013
Follow-up course 3 'Achieve more success with your Unimited Powers';
Ramallah: October 2013; Gaza: April 2014
NLP Practitioner examination: Ramallah October 2013, Gaza April 2014.
Advanced NLP workshop Ramallah: April 2015
NLP Basic Course Ramallah: October 2015
Workshop feedback to Presentations at the wall: Bethlehem October 2015
First part NLP Basic course Womens Group Arab Educational Institute: April/May 2016
First part NLP Basic course Young Peoples Group Arab Educational Institute: April/May 2016
NLP Basic Course for workers and volunteers at Dar Al Amal, Ministray of Social Afairs, Ramallah: May 2016
One day NLP Advanced NLP workshop for experienced NLP participants: May 2016
All courses by Drs. Sytse Tjallingii, international certified NLP-trainer and Drs. Marlies Tjallingii Master NLP-Practitioner
The courses are 5 - 6 days in Ramallah the afternoon and evening (on Friday and Saturday, in morning and afternoon), in Gaza the morning and afternoon.
NLP diploms from Sytse Tjallingii
Small report in the FICR Newsletter:
Together with American Friends Service Committee (AFSC) West Bank program we organized a one-week NLP course that was taught by Marlies and Sytse Tjallingii—two Friends from the Netherlands who were supported by Friends in the Netherlands. We are grateful for this support and for the work of Marlies and Sytse. The training brought together 18 participants—a larger group than we had expected for this type of workshop, but it went very well. The entire training had simultaneous interpretation.
The Drama of Oral History workshop and the NLP course are two wonderful ways to bring people together to learn more about themselves, their own history, and new ways of communicating with each other.