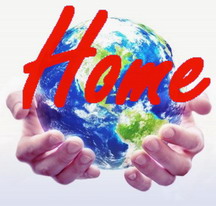 Traveling NLP and Non-Violent communication and Co-counceling in Israel
Joining the International Co-counseling conference in Kibutz Bet Orem, near Haifa (Israel), October 2013
Press for photo's from 2007 and 20011 on the buttons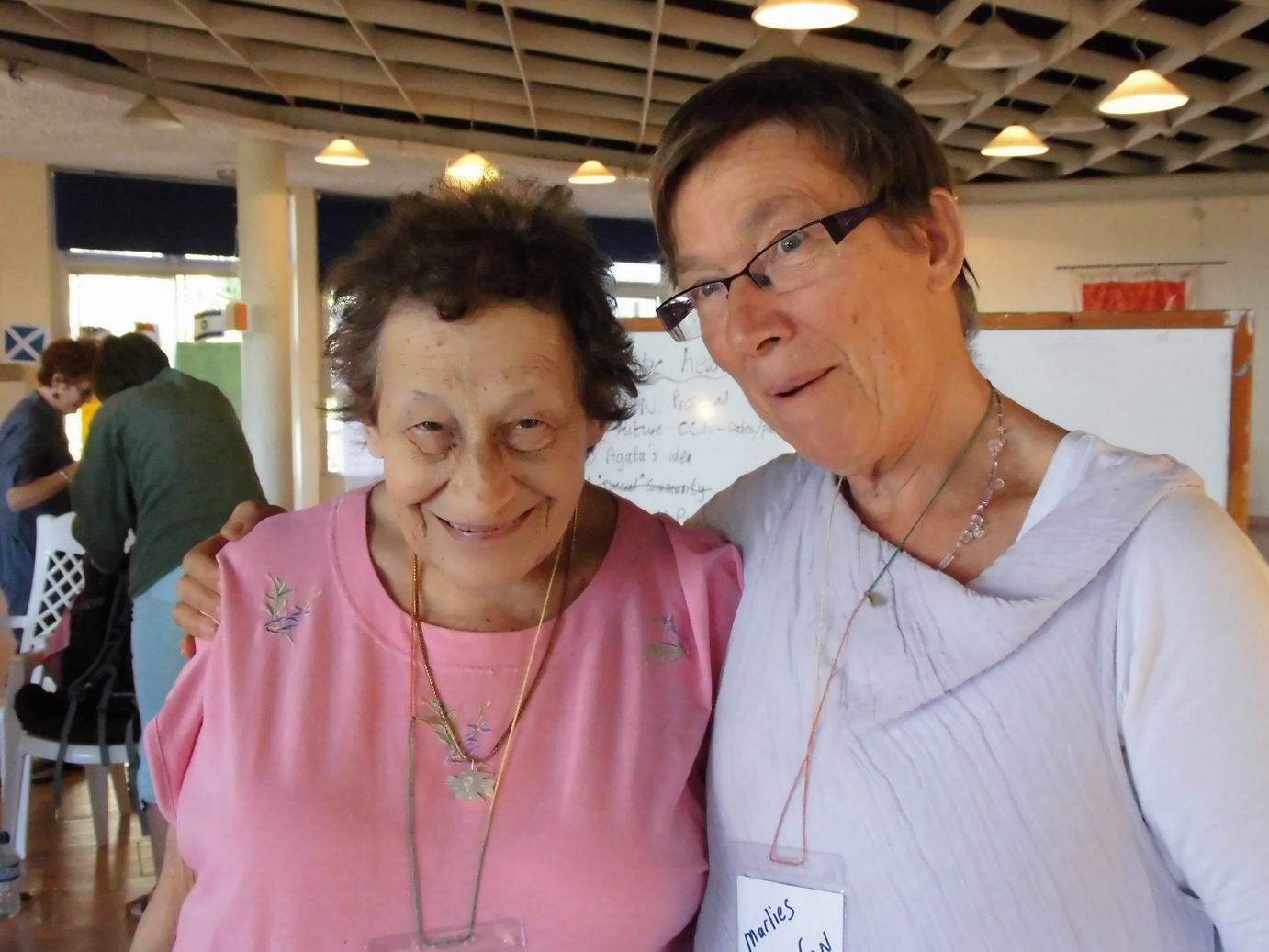 Marlies and Alya, from Tel Aviv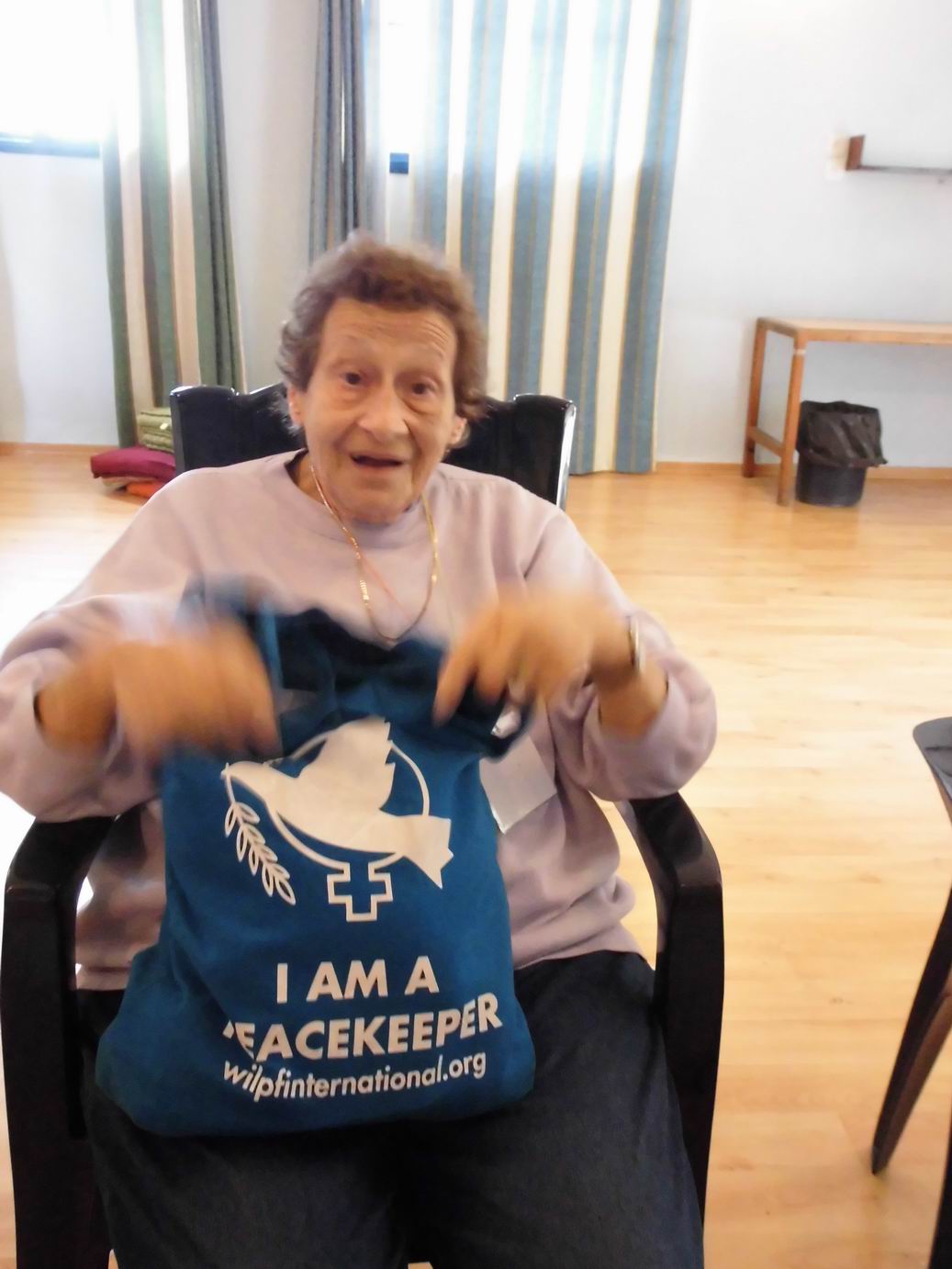 Alyia, a member of Dror who is also member of Machsom Watch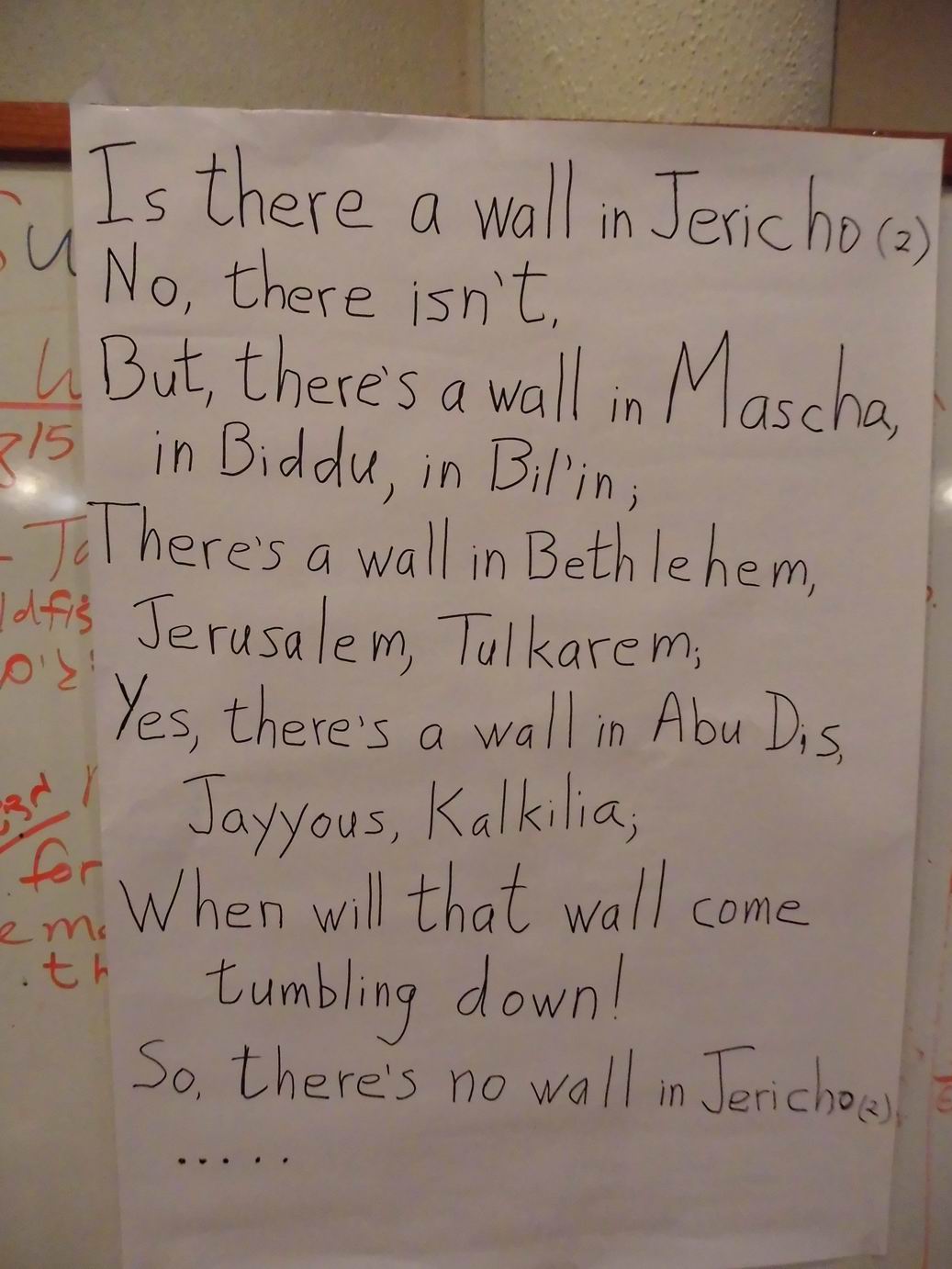 peacesong tought by Alya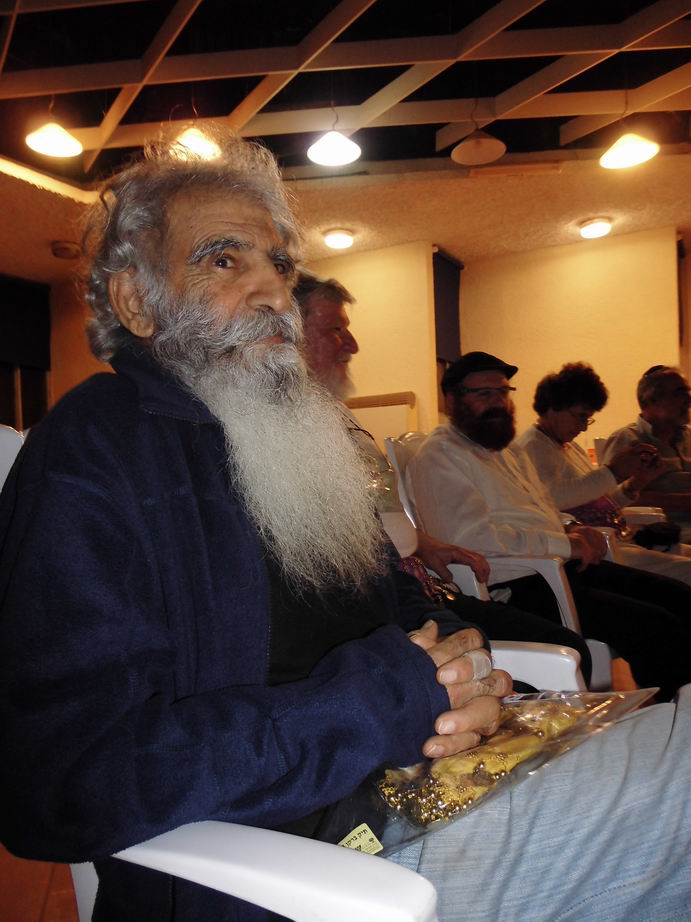 Avi Butavia who is the founder and the inspiring leader of Dror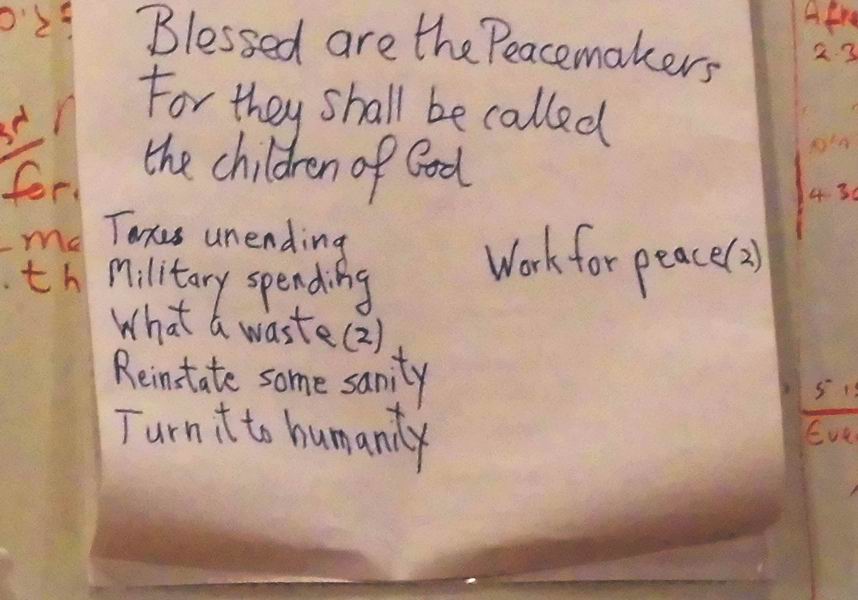 Marlies tought us this Quakersong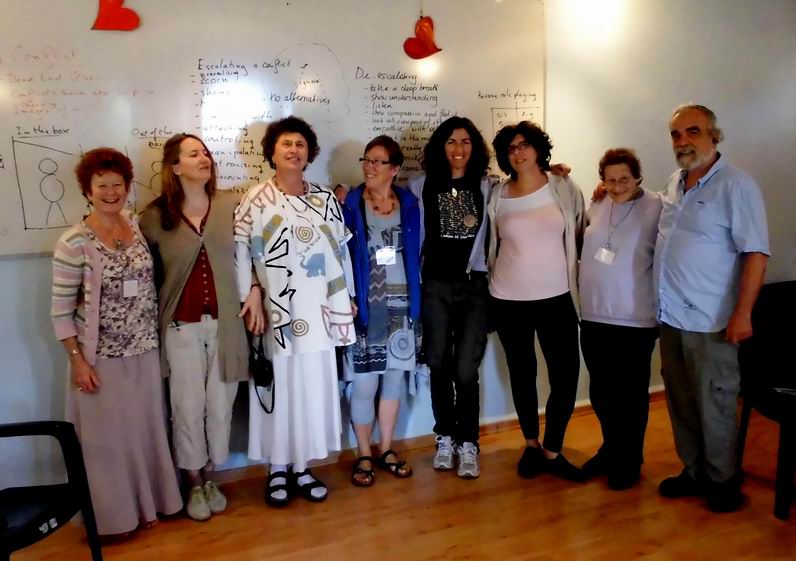 Intense peace workshop work by Daniel Kirchner form Jerusalem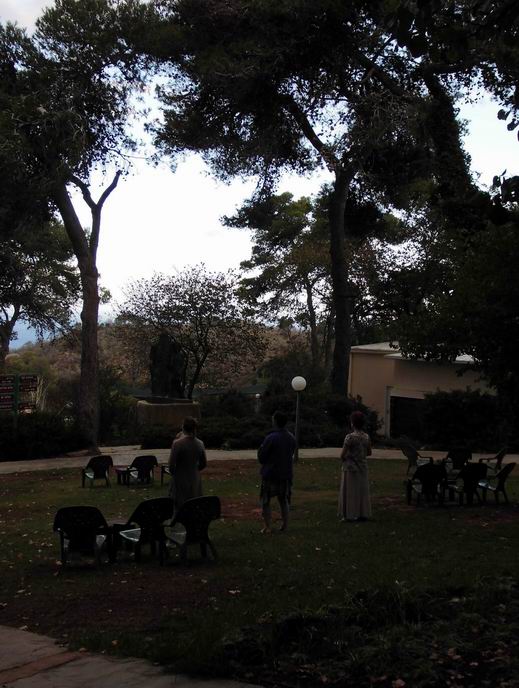 Tia Chi in the Kibutz, under trees which were saved from the fire 4 years ago.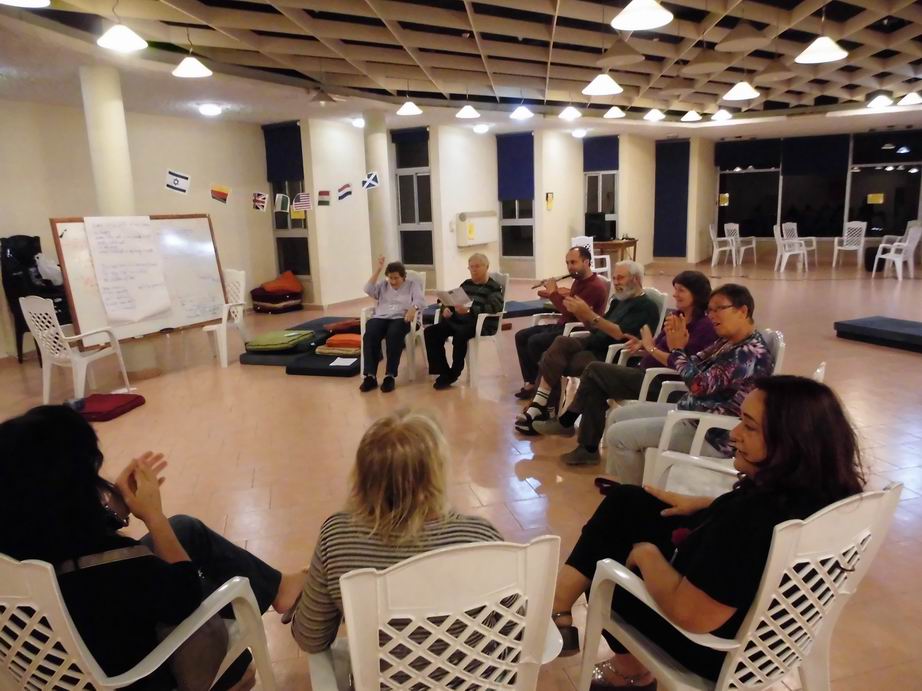 making music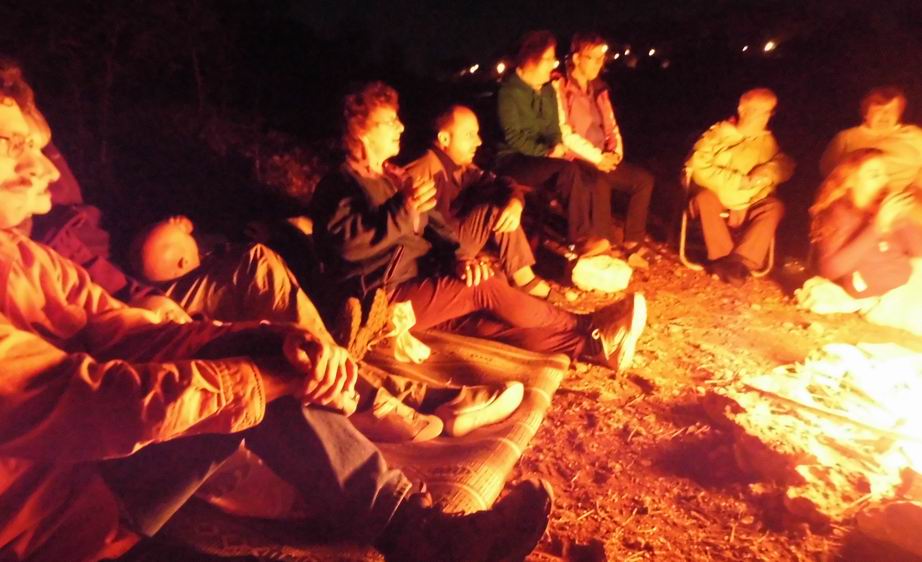 singing near the fire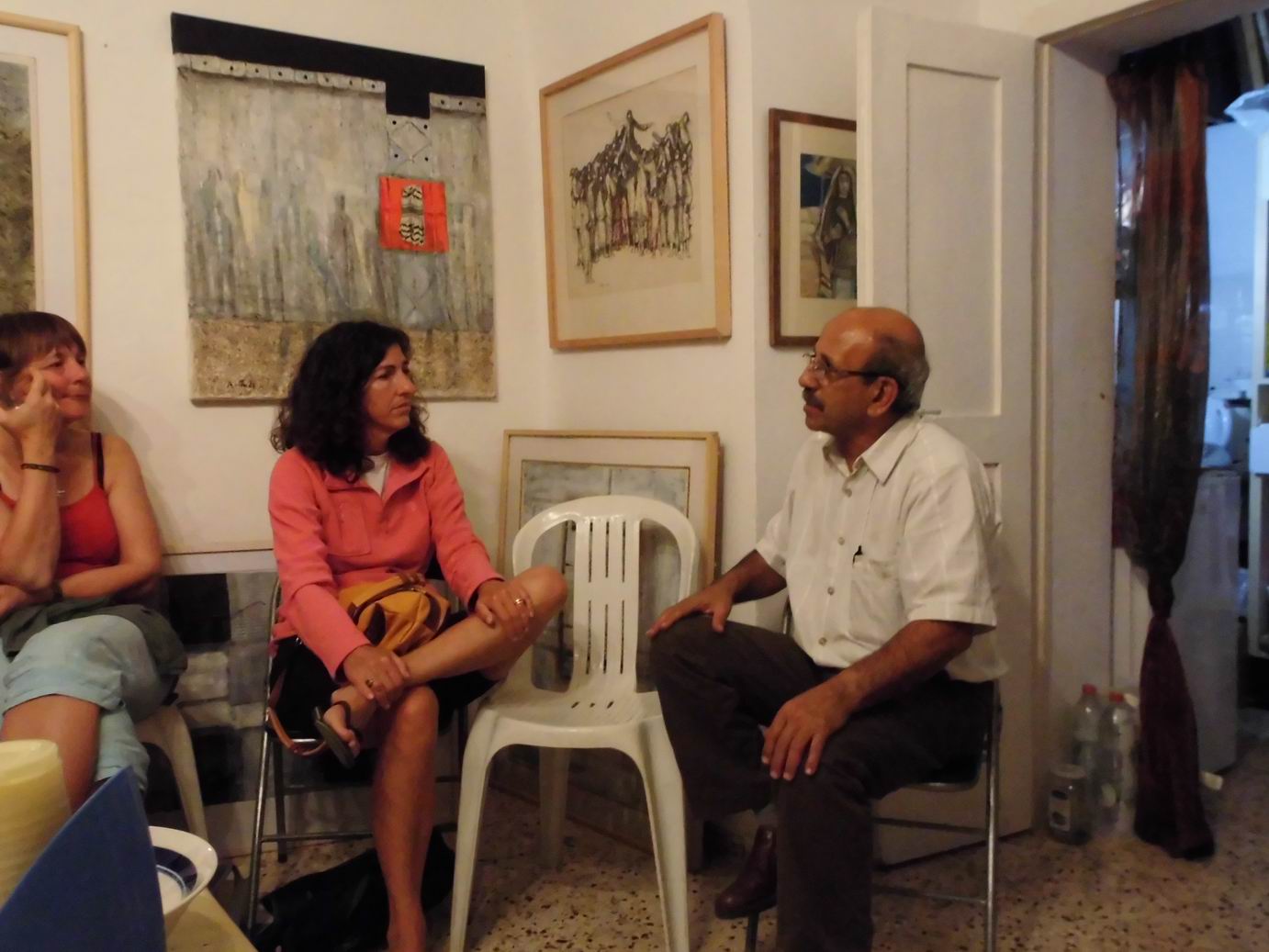 visiting Abed Abdi, Palestinian Artist in Haifa, whose art is deeply influenced by the mass deportatione. 62000 Palestinians lived in haifa before 1948, after the etnic cleansing (see Ilan Pappe, former professor in Haifa): the ethnic cleansing of Palestine) only 3500.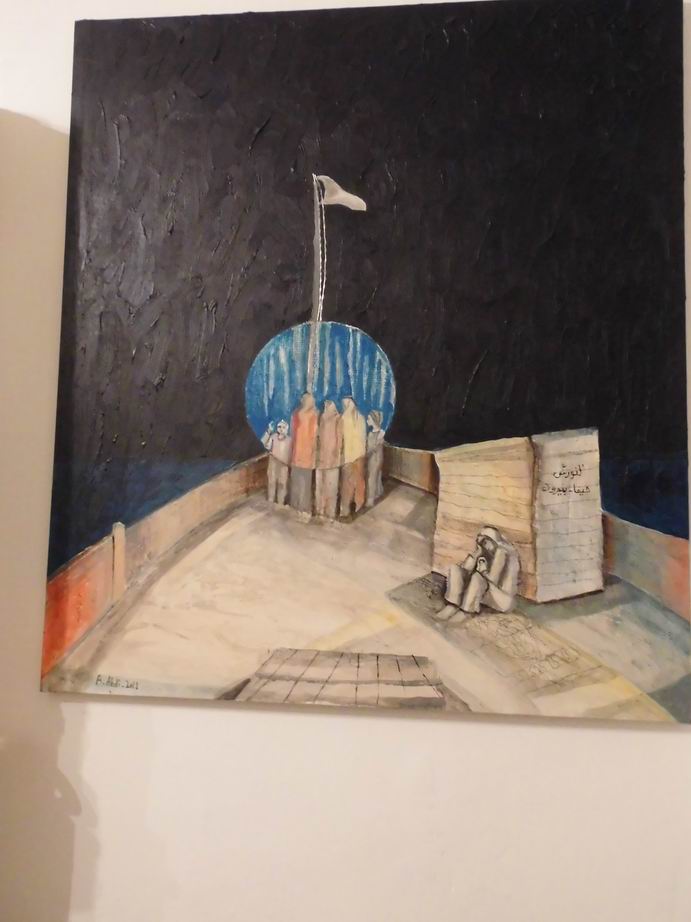 Fleeing for the violence by boat with his family in 1948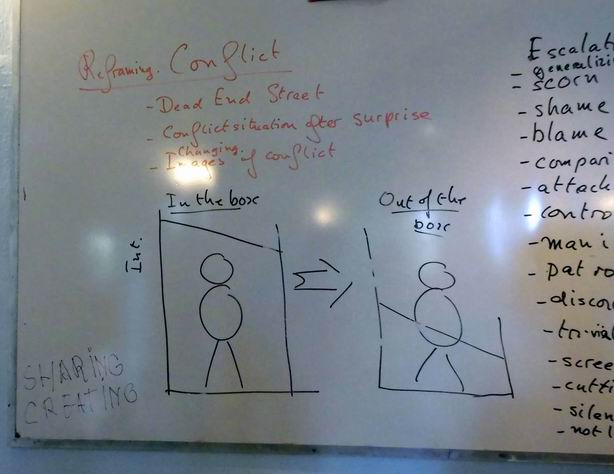 Model of emotions during a conflict in the peaceworkshop: With fear or anger we see only few options, if we stay silent we see much more options.